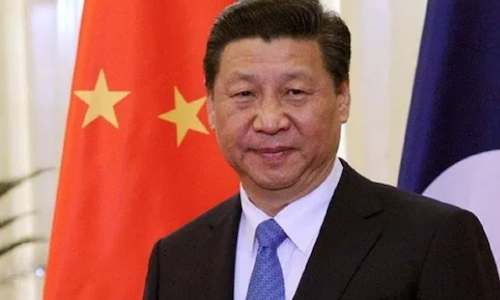 BACKGROUND: In mid-February, the Chinese Embassy in Turkey warned its nationals in the country to be more vigilant and pay attention to their personal security as well as the security of their belongings. The warning came amid a row between the two countries over China's brutal crackdowns on Uighurs, an ethnically Turkic Muslim population of about 11 million in western China. China's repression of Uighurs has escalated in recent months and in addition to enhanced surveillance and random arrests, around a million Uighur have been placed in internment camps where they are being subjected to "political re-education." Uighur alienation from the Chinese state has reached unprecedented levels over the past year as has radicalization of Uighurs living abroad. Growing numbers are joining jihadist organizations and have fought in Iraq and Syria. With the wars there winding down, they are expected to return home to the Xinjiang province to fight Chinese oppression. Also, Uighur militants could target Chinese nationals and projects outside China, not only in countries like Turkey and the Central Asian Republics (CARs); Kazakhstan, Kyrgyzstan, and Uzbekistan where a significant number of Uighur live, but also elsewhere in Asia, Europe and Africa where China's presence and economic footprint has expanded significantly in recent years.
China's concerns over terrorism have changed over time. Domestic terrorism was its primary concern in the 1990s, when Uighur militants carried out bomb and knife attacks in Xinjiang and subsequently in other parts of China. However, the problem acquired a transnational dimension even in the 1990s as Uighur militants crossed borders to set up bases in neighboring countries like Pakistan, Afghanistan and Central Asian states, where they linked up with other jihadists and gained combat experience. Uighurs operating from foreign bases began carrying out attacks inside China. The bomb blast on a Beijing bus in 1997 was the work of a Kazakhstan-based Uighur. This was followed by attacks on Chinese targets abroad. In 2007, the East Turkestan Islamic Movement (ETIM) claimed responsibility for the killing of Chinese nationals in Pakistan's Baluchistan province. In August 2016, an ETIM suicide bomber rammed a car into the gates of the Chinese embassy in Bishkek, the capital of Kyrgyzstan. Worryingly for China, ETIM's reach now extends to countries far from Xinjiang's immediate neighborhood. In August 2015, ETIM militants set off a bomb in the Erawan shrine in Bangkok, killing 20 people, including 14 non-Thais, all of whom were ethnic Chinese. The attack was in retaliation for Thailand's forced repatriation of more than 100 Uighurs to face prosecution in China.
IMPLICATIONS: As China intensifies its repression of Uighurs, it can expect to come under attack from Uighur militants inside the country and abroad. Besides Uighur groups, Islamist and jihadist organizations also have China in their cross-hairs. In 2014, Abu Bakr al-Baghdadi, leader of the terrorist organization known as the Islamic State of Iraq and Syria (ISIS), listed China among countries where "Muslim rights are forcibly seized." The following year, ISIS abducted and killed a Chinese national, Fan Jinghui, in Syria. In March 2017, ISIS vowed to "shed blood like rivers" in attacks on Chinese nationals to avenge Beijing's oppression of Uighurs. A few months later, ISIS killed two Chinese nationals in Pakistan's Baluchistan province.
China's Belt and Road Initiative (BRI), which spans some 65 countries, provides militants with innumerable soft targets to attack. Particularly vulnerable are oil and natural gas pipelines, which run across thousands of kilometers and are therefore hard to protect. This is the case with the entire western route of the US$ 62-billion China-Pakistan Economic Corridor (CPEC). A flagship component of BRI CPEC links Gwadar port in Baluchistan with Kashgar in Xinjiang and runs through some of the world's most volatile and lawless regions.
Adding to the threat posed by ETIM and jihadist groups to BRI projects are groups that feel excluded from the benefits of BRI. Prominent among these are the Baluch, who argue that their natural resources are being exploited to bring prosperity to "outsiders" i.e. non-Baluch Pakistanis and the Chinese. On November 23, 2018, three heavily armed militants of the Baluch Liberation Army (BLA), an armed separatist group that has been fighting the Pakistani state for independence for Baluchistan province for more than a decade, attacked the Chinese consulate in Karachi. BLA said in a statement that China was the target of the attack and that it would "not tolerate any Chinese military expansionist endeavors on Baloch soil."
Chinese companies often bring Chinese nationals to work on BRI projects. This stirs local resentment, prompting ethnic militias and militant nationalists to target the projects and the Chinese workers. In August 2018, BLA militants attacked a bus carrying Chinese workers to the Saindak mining project in Baluchistan. At Gwadar, the Chinese are planning a to build a "Chinese-only" township for half-a-million Chinese nationals working in the financial district that Beijing is building there. Baluch and even Iranian militants can be expected to strike at the Chinese township.
BRI geographically expands China's exposure to an array of militant groups. Some governments have raised Special Forces to secure Chinese nationals and projects. The Pakistan Army, for instance, has set up a 15,000-strong Special Security Division to protect CPEC projects. It claims to have dismantled ETIM camps on its soil. Nevertheless, ETIM remains active in Pakistan and continues to be a source of concern for the Chinese. This was on public display in December 2017, when the Chinese embassy in Islamabad warned its nationals of a "series of terror attacks" on Chinese organizations and citizens in Pakistan. Although the Chinese government did not name the group posing the threat, the needle of suspicion pointed in the direction of ETIM.
In some other BRI member states, Chinese Private Security Companies (PSCs) are providing security for BRI projects. While deploying personnel of the People's Liberation Army (PLA) is another option, this would trigger an international backlash. It would strengthen the perception of BRI as a strategic initiative rather than an economic one, and would require Beijing to officially abandon its long-standing policy of non-interference in other countries. However, since the possibility exists that Chinese nationals could be taken hostage abroad, the participation of PLA personnel in resolving such situations cannot be ruled out in the future.
CONCLUSIONS: China's vulnerability to terror attacks abroad is growing and will likely surge further in the coming years, especially in the context of China's repression of the Uighurs and its growing global economic and other presence via BRI. Its nationals living abroad and BRI projects are in the crosshairs of an array of militant groups. China will need to improve security as many of these projects are in restive regions. Beijing can be expected to rethink its long-standing policy of non-interference in the internal affairs and conflicts of other countries, however, this will confirm the worst fears of those who believe that BRI has strategic, not purely economic, objectives.
AUTHOR'S BIOS:
Dr. Sudha Ramachandran is an independent researcher and journalist based in India. She writes on South Asian political and security issues. Her articles have been published in Asia Times Online, The Diplomat, China Brief, etc. She can be contacted at This email address is being protected from spambots. You need JavaScript enabled to view it. .
Image Source: public domain accessed on 3.14.2019