By Oleg Salimov (05/08/2015 issue of the CACI Analyst)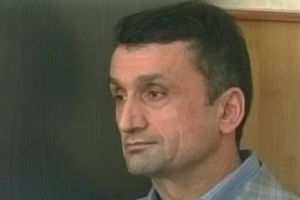 A series of high-profile convictions and trials of members of the political opposition took place in Tajikistan in the second half of July. Among them are a 17-year prison term for Maksud Ibrogimov, the leader of "Youth for Revival of Tajikistan," a 5-year prison term for Jamoliddin Makhmudov, the top political advisor to the leader of the Islamic Renaissance Party of Tajikistan, and the final phases of a new trial of former Tajik Minister Zaid Saidov, who is already serving a 26 year prison term, which could result in an additional sentence of 25 years. Human rights activists and relatives of convicted opposition members report unfair trials and significant violations of human rights.
Ibrogimov disappeared in Moscow in January 2015 and later reappeared in Dushanbe (see the 04/01/2015 Issue of the CACI Analyst). He was tried behind closed doors at the Ismoili Somoni district court of the city of Dushanbe. The information about Ibrogimov's trial and verdict was kept secret for a month. Ibrogimov was convicted on June 24 but the official release of the verdict was published only on July 23. Yet the details of Ibrogimov's case, such as his illegal extradition from Russia to Tajikistan, the substantiation of the accusations against him, and details of the trial, were declared a state secret. The 36-year-old Ibrogimov was convicted on four criminal counts, including "organization of extremist group," "organization of activity of extremist group," "public calls to extremist actions," and "organization of criminal group." According to Radio Ozodi, Ibrogimov was deprived of his right to be defended by a Russian attorney as his Russian citizenship was revoked during his extradition to Tajikistan.
On July 20, the Hissar district court sentenced Makhmudov to five years in prison for illegal possession of weapons and ammunition. At the trial, Makhmudov admitted that he possessed a handgun due to his leadership position during the Civil War but dismissed state accusations and witness statements on his illegal turnover of weapons, calling them a farce. Makhmudov is a political advisor to the leader of the Islamic Renaissance Party of Tajikistan (IRPT) Mukhiddin Kabiri. As a prominent IRPT member, Makhmudov held positions in the IRPT Supreme Governing Council as well as the State Central Committee on Elections and Referendums as part of the post-Civil War reconciliation agreement between the government and opposition. Makhmudov was arrested in February 2015, right before Tajikistan's parliamentary elections in March. IRPT was subjected to substantial persecution from the government prior to the elections, forcing its leader Kabiri to flee the country after IRPT lost the elections. Makhmudov's case was likely intended to intimidate Kabiri and drive him out of the country.
Tajikistan's Supreme Court finalized the review of Saidov's new economic case on July 22 in Dushanbe. The trial took place behind closed doors at the ward of Tajikistan's State Security Services (former KGB). Saidov was sentenced to 26 years in prison in 2013 for criminal charges, including rape and polygamy. In the new case, the state prosecutor requested another 25-year sentence for Saidov, a US$ 5.5 million fine, and the confiscation of his entire property for economic crimes involving abuse of office and illegal assets appropriation.
Earlier this year, Tajik courts in Dushanbe and the Khatlon region sustained the decision of Tajikistan's Anticorruption agency to expropriate two enterprises owned by Ukrainian businessman Dmitry Firtash, which were privatized during Saidov's work as a Minister of Industry of Tajikistan.
In his final statement, Saidov rejected all state accusations and insisted that his imprisonment was politically motivated. Saidov was arrested in May 2013 after announcing the formation of the political party New Tajikistan. The announcement preceded the November 2013 presidential elections in Tajikistan.
Recent events in Tajikistan demonstrate the disregard for international law, human rights, and principles of democracy on the part of Tajik authorities. Human rights activists and organizations protested against the secretive trials, lengthy and questionable prison terms, concealment of information, deprivation of defense for the accused, and other transgressions. Tajikistan's justice system is highly politicized, and is frequently used as a tool to deal with political challengers for Rakhmon's regime. The president's clan exercises strong influence over the country's courts and justice in Tajikistan is curtailed by the judges' personal loyalty to the country's ruler rather than their commitment to the rule of law and democracy. The long overdue reform of Tajikistan's justice system must emphasize the actual independence of the justice system as a separate branch of power and guarantee its representatives safety from retribution from the government and president. Until then, the illegal persecution and imprisonment of political dissidents in Tajikistan will continue.
(Image courtesy: RFE/RL)