By Iskander Zakirov and Yuliya Nevskaya
September 18, 2017, Central Asia-Caucasus Analyst
Uzbekistan's foreign policy has undergone major changes during Shavkat Mirziyoyev's presidency. The neighboring Central Asian republics are becoming the main focus in an approach to forge improved regional political and economic cooperation. Yet after years of suspicion and antagonism between the regional states, the region is in the very early stages of developing mutually beneficial ties. By targeting efforts to improve cooperation to a number of priority areas, the Central Asian states can address the most pressing remaining obstacles to realizing the region's full potential.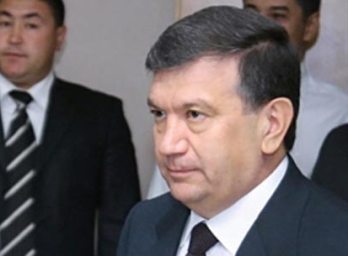 BACKGROUND: In August 2017, Tashkent hosted a major international conference entitled "Central Asia is the main priority of Uzbekistan's foreign policy," which attracted representatives of the UN, UNDP and OSCE as well as representatives of the diplomatic corps and experts from all Central Asian countries.
The event received a highly positive response both within and outside Uzbekistan. The conference's central theme was Uzbekistan's new regional course. All participants agreed that Tashkent's policy made it possible to radically change the political atmosphere in Central Asia and lay the foundations for effective regional cooperation. Already in the first days of his presidency, Shavkat Mirziyoyev took decisive and concrete steps aiming to develop mutually beneficial relations with neighboring states and establishing trustful contacts with all other Central Asian leaders. Over the past ten months, Mirziyoyev held eleven meetings and fifteen telephone conversations with the leaders of other Central Asian states, along with two state visits and two working visits.
In sum, it is becoming clear that Central Asia, including Afghanistan, is Tashkent's main foreign policy priority. Moreover, as an increasing number of Uzbek and foreign experts have noted, Uzbekistan's foreign policy towards Central Asia has already been formalized into a holistic and integrated doctrine, with the principal goal of comprehensively deepening relations and increasing interaction with the states of Central Asia.
Uzbekistan's active regional policy for rapprochement with all Central Asian states, without exception, and intensification of political dialogue at the highest level has already produced significant practical results, particularly by providing new impetus for cooperation in the trade, economic, transport and communication spheres.
Uzbekistan is clearly aware that increasing Central Asia's economic potential and the region's competitiveness in the global economy is impossible without realizing effective regional cooperation projects. Concrete steps have already been taken in this direction.
Uzbekistan and Kazakhstan have launched joint serial production of Ravon Nexia R3 cars in Kostanay, Kazakhstan. Uzbekistan's activities in intergovernmental commissions with Kazakhstan, Turkmenistan and Tajikistan have intensified. Uzbekistan and Kazakhstan held an unprecedented business forum with the participation of over 400 companies, during which 75 trade contracts and investment agreements were signed at a total value of approximately US$ 1 billion. Over 20,000 people visited the exhibition fair of Uzbek industrial products in Dushanbe in April 2017.
These developments have allowed Uzbekistan to increase its trade turnover with Central Asian countries by 13 percent in the first half of 2017. The volume of trade between Uzbekistan and Kyrgyzstan grew by 69 percent, while trade with Tajikistan increased by 22 percent and with Kazakhstan by 11 percent. Since early 2017, a high-speed rail connection has also been established between Uzbekistan and Kazakhstan. Tashkent resumed its air service with Dushanbe for the first time in 25 years, while flights have commenced between Tashkent and the Issyk-Kul region in Kyrgyzstan. The section of the M-39 highway traversing Uzbekistan's border with Kazakhstan has been opened for passage.
The Central Asian countries are thus in the process of laying the foundation for regional integration, which could in extension turn Central Asia into a "region of cooperation and development." However, the countries of Central Asia are still only at the beginning of this process. Even the outlined process of activating intraregional trade is still extremely uncertain and weak. Trade between Central Asian countries is less than 10 percent of the total trade turnover of the five states. The corresponding figure in the EU exceeds 60 percent and in APEC 68 percent.
At the same time, Central Asia has a substantial potential for trade and economic cooperation. According to calculations of UN experts, effective cooperation between the Central Asian countries could at least double regional GDP in 10 years.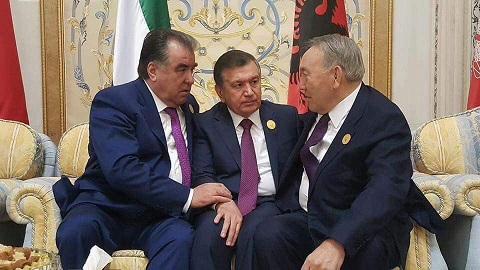 IMPLICATIONS: In order to utilize this potential, the Central Asian republics will need to depart from the established practice of passivity when it comes to the development of regional cooperation. They could proactively take control of the process of coordinating and harmonizing joint cooperation in a number of promising areas:
First, addressing regional problems that hamper effective interaction between the countries of Central Asia. The regional countries would benefit from developing coordinated approaches to resolving disputes on the basis of reasonable compromises and taking into account each other's interests. The hitherto prevailing "winner takes all" logic, involving competitive ambitions and groundless claims vis-à-vis neighboring countries has proven deadlocked and counterproductive. Instead, a mutually beneficial "win-win strategy" is a precondition for building relations between the countries of Central Asia. Such constructive interaction could potentially induce the involved parties to sign the conventions on the use of water resources in the Amu Darya and Syr Darya river basins. This would be a real step towards solving the region's water and energy problems on the basis of the interests of all parties, and in accordance with principles of rationality and justice.
According to the UNDP, ensuing damages from the lack of proper solutions to the issue of rational distribution of water resources in the region is estimated to US$ 1.7 billion per year. At the same time, the economic benefits from a wise usage of transboundary watercourses in Central Asia would amount to 5 percent of regional GDP – about US$ 20 billion. In addition, by taking into account mutual interests, based on reasonable compromises and equivalent exchanges, it would also be possible to solve such complex problems as delimitation and demarcation of borders.
Second, expansion of cultural and humanitarian ties. A favorable information background would benefit the development of cooperation and confidence building in the region, and provide an important safeguard against attempts to incite ethnic hatred, distrust and suspicion among the Central Asian countries. An important step in this regard is the establishment of tools for people's and parliamentary diplomacy. The recent initiative of Uzbekistan's president to create "SCO Centers," intended to provide direct contacts between ordinary people and popularize the cultural heritage of each country, is therefore timely and in demand.
Third, development of trade and economic cooperation. This sphere could become a key direction of cooperation for all countries of Central Asia. The Central Asian republics constitute each other's most convenient and promising markets. Moreover, the regional states in large part display economies and industries that are complementary rather than competing. Regional economic cooperation is therefore in the interests of all republics. In this regard, the Central Asian states have begun to consider the formation of a Regional Economic Forum for organizing direct dialogue between the countries' business communities and a substantive discussion of specific cooperation projects. This initiative will help raise the awareness among Central Asian business circles of proposed initiatives and projects in the region, and serve to deepen practical interaction between business representatives.
Fourth, deepening cooperation in matters of regional security. The regional countries face similar threats posed by international terrorism, religious extremism, transnational organized crime, drug trafficking, and environmental problems. Against this background, the efforts of the Central Asian states to anticipate and neutralize these threats would be more efficient if they were united and consolidated. For this to become possible, the current tendency of delineating regional security challenges to national security concerns needs to be replaced by adherence to the principle of "indivisible security."
Fifth, linking national development prospects to region-wide priorities. With a common agenda for the region, the Central Asian states would be able to more effectively defend their interests within international organizations, attract the support of donors and external forces to implement joint regional projects, and act from unified positions on important regional and global issues. The rapprochement of all regional states could resolve many of Central Asia's problems, turn it into a powerful player in the international arena, and realize the region's large economic, scientific, technical, resource and demographic potential.
Sixth, developing a new ideology of multilateral cooperation. Interaction between Central Asian countries has frequently displayed a tendency to link certain problems of bilateral relations with others, thus transplanting lack of progress in one area to an entire interstate relationship and hindering the establishment of effective political and economic ties. A precondition for improved regional integration is to engage in pragmatic interaction, free from politicized attitudes. For the states of Central Asia, this implies putting aside the so-called "mutual insults and claims," and demonstrate political will and readiness for compromises.
CONCLUSIONS: Central Asia is a region of enormous opportunities and a huge potential that has not yet been realized. Ensuring sustainable development, stability and prosperity in Central Asia is a common and achievable task for the states of the region. The fact that the Central Asian republics increasingly display an understanding of this fact is a significant step towards strengthening and expanding regional cooperation.
AUTHORS' BIO: Iskander Zakirov and Yuliya Nevskaya are Heads of Department at the Center for International Relations studies in Tashkent.