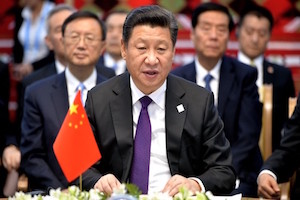 BACKGROUND: With his visit to Islamabad and Kabul on June 25-26, Chinese Foreign Minister Wang Yi set in motion China's shuttle diplomacy between Afghanistan and Pakistan. The Chinese initiative has come amidst a worrying deterioration in Afghan-Pakistani relations and mounting instability in Afghanistan.
Afghanistan-Pakistan relations have rarely been trouble free and since May this year have deteriorated dangerously. Serious border clashes erupted between Afghan and Pakistani forces and resulted in the closing of a major border crossing for more than three weeks. Then on May 31, a truck bomb went off just outside Kabul's diplomatic district, claiming the lives of 150 people and injuring 400 others. The blast was the deadliest in 16 years. Three days later, suicide bombers attacked a funeral of the son of a Jamiat-e-Islami Afghanistan leader.
The attacks triggered a familiar cycle of accusations and counter accusations. Afghan president Ashraf Ghani accused Pakistan of instigating an "undeclared war of aggression" against Afghanistan and Pakistan retaliated by chiding Kabul for blaming others to hide its own failures. Ghani's frustration with Pakistan stems from the fact that the latter continues to support and provide sanctuary to the Taliban. The Taliban is gaining ground in Afghanistan and is said to be in control of or contesting 40 percent of Afghan territory. And while the Islamic State of Khorasan Province (ISKP), the Afghanistan affiliate of the terrorist organization known as the Islamic State in Iraq and Syria (ISIS), has suffered some setbacks in recent months – Abu Sayeed, the ISKP's leader was killed in U.S. air strikes in early July – it remains a threat, having the capacity to carry out major attacks in Afghanistan.
The May 31 attack in Kabul again exposed Ghani's inability to protect civilians even in the capital. His credibility has plunged and Kabul is roiled in unrest with huge crowds participating in street protests and sit-ins to demand security reforms and resignation of top security officials. Protestors and police have clashed frequently. Ghani's National Unity Government (NUG) is under pressure from within as well. Abdul Rashid Dostum, Mohammed Atta Noor and Mohammed Mohaqeq, the leaders of Afghanistan's three major ethnic minority parties, which are part of the NUG, have united against Ghani and are demanding greater power sharing. They are said to be orchestrating the ongoing unrest in Kabul and could unleash more in the coming weeks and months. The three-year-old Ghani government is facing its worst crisis ever. If it collapses Afghanistan would descend into unprecedented chaos.
A chaotic Afghanistan would severely destabilize the neighborhood. It would make China's Belt and Road Initiative (BRI) and the China-Pakistan Economic Corridor vulnerable to insurgent and militia violence. It would also provide a boost to unrest and insurgency in China's restive Xinjiang province. It appears to be to prevent Afghanistan from descending into such chaos that China has stepped in to manage an important source of instability – the Afghanistan-Pakistan relationship.
IMPLICATIONS: Wang's first round of shuttle diplomacy between Pakistan and Afghanistan culminated in the two countries agreeing to establish a bilateral crisis management mechanism to keep communication channels between them open "during emergencies, including terrorist attacks" and enable them to defuse a crisis through dialogue, and thus prevent conflict escalation. Pakistan, China and Afghanistan have also agreed to set up a trilateral foreign ministers' dialogue forum. Additionally they propose to revive the dysfunctional Quadrilateral Coordination Group as well as the Shanghai Cooperation Organization's Contact Group on Afghanistan in order to breathe new life into the stalled Afghan reconciliation process.
Wang's shuttle diplomacy has started well and was productive. However, whether his efforts will lead to reducing bilateral tensions between Afghanistan and Pakistan seems doubtful. China's primary tool to get them to work together is economic and it is likely to stress economic development of the region as an incentive. It is with this in mind that economic cooperation has been made the focus of the trilateral foreign ministers' dialogue forum. But this alone will not work to mend fences between the two neighbors. The core issue, allegations of supporting terrorism directed against each other, must be tackled to build trust between them.
The crisis management mechanism provides for intelligence sharing to prevent terrorist attacks. Afghanistan and Pakistan have agreed to share intelligence in the past, in a May 2015 cooperation agreement between the Afghan and Pakistani intelligence agencies. It failed to take off as Afghan parliamentarians as well as intelligence and security agencies strongly opposed such cooperation with Pakistan's Inter-Services Intelligence (ISI). Bilateral relations have worsened since and Ghani is in a far weaker position today than he was in 2015. Will he be able to convince his political and security establishment to cooperate with and more importantly trust ISI? This seems unlikely.
For decades, Beijing avoided a peacemaking role outside its borders. Although Afghanistan is a neighbor, it maintained a low profile there. It is only in recent years that China has stepped up its presence in Afghanistan by investing heavily in resource extraction. And since late 2014, it has played the role of a facilitator in the Afghan peace process and is working on bringing the Afghan government and the Taliban to the negotiating table. Several Taliban delegations are said to have travelled to Beijing. But breakthroughs have been elusive.
China's shuttle diplomacy is an extension of the role as a facilitator in the Afghan peace process that it adopted in 2014. There is a danger that its shuttle diplomacy could also run aground if Beijing remains reluctant to use its enormous leverage over Pakistan to persuade it to halt support for terror attacks in Afghanistan. Hitherto, China has only used its leverage to get Pakistan to act against groups with links to Uighur nationalists and militants. China's preoccupation with its own security and interests rather than the larger goal of building peace in the region has undermined its efforts so far. Its selective approach to dealing with terrorism could undermine China's credibility as peacemaker.
Whether China will function as a truly honest broker or a biased arbiter between Afghanistan and Pakistan will determine not only relations between the two countries and thus stability in Afghanistan but also the future of China's role in Central Asia and the fate of BRI. With BRI's success hinging on stability in Central Asia, China will likely be tempted to adopt peacemaking roles in conflict-ridden countries along the BRI's route. Central Asian countries will be watching closely to see how China carries out its responsibilities as peacemaker in the Afghan peace process and between Pakistan and Afghanistan.
CONCLUSIONS: China's peacemaking role in Afghanistan has expanded with its initiation of shuttle diplomacy to ease tensions between Afghanistan and Pakistan. This is welcome given the serious deterioration in Afghan-Pakistani relations and its impact on the security situation in Afghanistan. Foreign Minister Wang's first steps in shuttle diplomacy were positive but for Chinese peacemaking in Afghanistan to result in concrete achievements, China needs to address the core issue underlying their fraught relations. It must press Islamabad and Kabul to abandon support for terror attacks directed against each other. Offering economic incentives for co-operation is valuable but cannot by itself improve bilateral relations. Beijing needs to avoid skirting the core issue bedeviling Afghan-Pakistani relations.
AUTHOR'S BIO: Dr. Sudha Ramachandran is an independent researcher / journalist based in India. She writes on South Asian political and security issues. Her articles have appeared in Asia Times Online, The Diplomat, China Brief, etc. She can be contacted at This email address is being protected from spambots. You need JavaScript enabled to view it. .
Image source:kremlin.ru accessed on 09.07. 2017