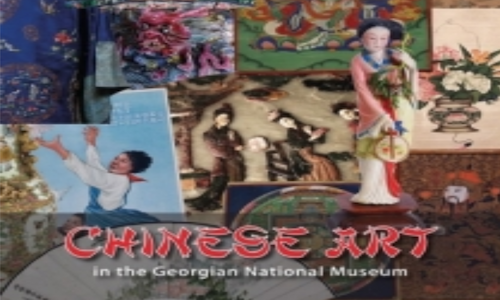 BACKGROUND: The growing scale of Chinese cooperation with the South Caucasus in recent years has turned Beijing into an increasingly influential force in the region. The key component of these relations is the economic interests of all parties involved. China has signed several official documents with Georgia, Armenia and Azerbaijan on their participation in the Belt and Road Initiative (BRI). Among these is China's free trade agreement with Georgia in 2017 – the first in the post-Soviet area. Starting from a very low level ten years ago, China is now among Georgia's top ten largest export partners, accounting for more than 5 percent of Georgia's exports in 2018.
Over 40 percent of China's trade with the region is conducted with Azerbaijan. The Baku-Tbilisi-Kars railway is considered one of the main components of Beijing's global transportation project in the region, in which Azerbaijan participates as a key actor. Another strategically important project is Azerbaijan's Baku International Sea Trade Port in Alat, which China has supported with equipment on the basis of an intergovernmental grant agreement signed between Beijing and Baku.
According to official Armenian data, China has been Armenia's second largest trading partner for the last several years. Chinese-Armenian trade soared by nearly 50 percent, to US$ 342 million, in the first half of 2019. China has provided at least US$ 37 million in economic assistance to Armenia since 2012, and donated hundreds of public buses and ambulance vehicles to the country. Moreover, China has in recent years provided military assistance to both Armenia and Azerbaijan, and sent high-level military delegations to Georgia.
China's main soft power tools in the South Caucasus, as in the rest of world, are the Confucius institutes. Along with these, China has sponsored several humanitarian, cultural and education projects in the Southern Caucasus countries.
In the South Caucasus, Sinophobe sentiments among the public are not as strong as in Central Asia, a difference likely stemming from a geographical distance from China and a low numbers of Chinese labor migrants in the three republics. However, China's economic activities in the region has on occasion stirred negative reactions; in 2013 the parties aligned in Georgia's National Front staged a small protest against a planned free economic zone in Tbilisi owned by China's Hualing Industry and Trade Group. Protesters demanded that the agreement signed in 2012 between Hualing and the previous Georgian government be made public and that the new government impose restrictions on the number of Chinese workers entering Georgia.
IMPLICATIONS: While the efforts China expends to exert soft power differ depending on the level of importance of any given country, its approach in this regard towards the South Caucasus countries is not qualitatively different from Beijing's general soft power strategy. China's soft power tools consist of cultural and educational projects and technical assistance and the Confucius institutes started operating in the region in the late 2000s.
The Confucius Institute at Yerevan Brusov State Linguistic University was established in 2008 and officially opened in February 2009. In 2018, China also opened a state-of-the-art school in Yerevan, in which hundreds of Armenian children will study the Chinese language in addition to subjects taught in secondary and high schools across Armenia. According to Armenian officials, the Chinese government has spent over US$ 12 million on building and equipping the school. It is designed for up to 405 students aged between 10 and 18 who will take intensive language courses taught by Chinese teachers. Izabella Muradyan, director of Yerevan's Chinese Center for Science and Culture, told EurasiaNet.org that "learning Chinese has become a matter of prestige now in Armenia." She added that the growing number of Armenians, particularly younger people, who learn Chinese primarily have pragmatic motives for doing so, since the Armenian political and economic elite understand the benefits of closer cooperation with China. China demonstrated its increased interest in Armenia in 2017 when it started constructing a new embassy building in Yerevan. According to Azatutyun.am, the 40,000-square-meter embassy compound will be the second largest Chinese diplomatic mission in the former Soviet Union, and the second largest embassy in Armenia after the U.S. Embassy.
In Azerbaijan, the Confucius Institute at Baku State University was established in 2010 and opened in 2011. In 2012, the Institute opened a center at the Academy of Public Administration and in 2016, an additional one at Azerbaijan University of Languages. Aside from language courses and cultural projects, the Confucius Institute in Baku also conducts research on Azerbaijan's participation in the implementation of the BRI. More than 70 students at the bachelor's level in the "regional studies" specialization are studying the Chinese language at the Azerbaijan University of Languages. According to the interstate agreement, Azerbaijan's Ministry of Education annually sends up to 50 students to China, and the Confucius Institute sends students from the aforementioned language courses for a one-year education program in China. Moreover, since 2003 Chinese students have been studying at the Azerbaijan State Oil Academy in Baku.
The Confucius Institute at Tbilisi Free University was established in 2010. According to China's ambassador to Georgia, language courses are offered in 26 universities and secondary schools in Georgia. He noted that every year, 25 Georgian students continue their studies at Chinese universities with a scholarship paid by the Chinese government. Moreover, 20 Chinese language teachers and volunteers come to Georgia every year to teach Chinese language and culture. On February 15, 2019, the Georgian and Chinese governments signed an agreement on popularizing Chinese language studies in Georgia. The agreement will enable Georgia's secondary schools to offer Chinese language lessons to students in accordance with the national curriculum standard.
Yet China has not yet established its own media projects in the South Caucasus. According to Dr. Vasif Huseynov of the Baku-based Center for Analysis of International Relations, there is no China-sponsored media outlet broadcasting in local languages in the region that projects Chinese perspectives on domestic and regional affairs. This is in striking contrast to the activities of other external actors, i.e. Russia and Western states, in the South Caucasus.
CONCLUSIONS: Although China's soft power influences in the South Caucasus are weaker than similar approaches by other external actors, Beijing has increased its economic presence in the region in recent years. China's restrained and cautious strategy of first and mainly targeting elites has implied a more limited effort to influence the wider public in the region. However, as its economic involvement continues to grow, China will likely increase its cultural and educational efforts in the South Caucasus in coming years. Moreover, the elites of the three republics consider China to present an alternative to Russia and the West for economic cooperation, which does not promote its own political agenda or pose demands for participation in alliances or domestic reforms, at least for now. These circumstances also serve to place China's soft power in the South Caucasus in a positive light.
AUTHOR'S BIO:
Nurlan Aliyev is a PhD Candidate and Researcher at the Faculty of Political Science and International Studies of the University of Warsaw. He received the Visegrad Fund Scholarship for 2018-2020. From 2000 to 2017, he worked as an expert at various government, non-government and international institutions. His research focuses on political and security processes in Russia and post-soviet countries, as well as asymmetric warfare threats.
Image accessed 3/2/20