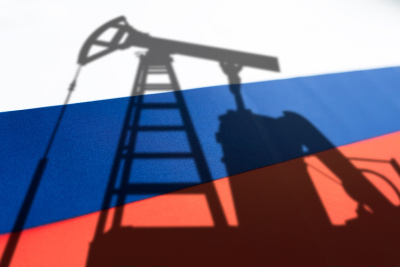 BACKGROUND: Since most of Iran's oil and gas sources and refineries are in the south, hydrocarbons must be transferred to Iran's northern and densely populated provinces through pipelines, a process inducing costs as well as energy losses. For various reasons, Iran is not exploiting oil and gas resources in the Caspian Sea. Under these circumstances, the swap of oil and gas from Russia, Central Asia and the South Caucasus allows Iran to increase the supply of oil and gas to the north during the cold autumn and winter seasons, while freeing up the equivalent capacity for export from Iran's southern ports in the Persian Gulf.
Based on this logic, during the presidency of Seyed Mohammad Khatami (1997- 2005), Iran engaged in a project known as the "Caspian Sea Republics Oil Swap," allowing swaps of crude oil with Azerbaijan and Kazakhstan, while Iran's oil from the south was delivered for export. This process was discontinued when Mahmoud Ahmadinejad came to power in August 2005, although Iran has been able to swap gas to Nakhichevan, the landlocked exclave of the Republic of Azerbaijan, under a 25-year agreement starting in 2005. After Hassan Rouhani became Iran's president in August 2013 and while the nuclear sanctions were still in place, Iran and Russia agreed on an "oil-for-goods swap" worth US$ 1.5 billion in 2014. The agreement allowed Russia to buy up to 500,000 barrels of Iranian oil per day in exchange for Russian equipment and goods. This oil contract, with an estimated value of US$ 18 billion per year, was practically forgotten with the nuclear agreement between Iran and the 5+1 countries (Joint Comprehensive Plan of Action (JCPOA) in July 2015 as Iran was able to restore part of its oil export capacity and faced fewer challenges to receiving financial resources from exports.
Yet oil and gas swaps have been reactualized in Iran's energy policy, in light of the sanctions imposed on Russia after its full-scale invasion of Ukraine.
IMPLICATIONS: Due to Western sanctions against Russia, an important part of Russia's oil and gas exports have been diverted to Asian customers, including China, India and Iran. If the agreements are finalized, Iran will import 20 bcm of gas from Russia annually. Since Iran and Russia do not have a common land border, they will need to swap oil and gas from two routes, namely Kazakhstan and Turkmenistan in Central Asia and Azerbaijan in the Caucasus. According to Iran's Ministry of Petroleum, it has been agreed that the equivalent of 6 million cubic meters (mcm) of gas per day will soon be swapped from Russia to be exported from southern Iran in the form of liquefied natural gas (LNG). Iran will buy 9 mcm of Russian gas through Azerbaijan.
The U.S. unilateral withdrawal from the JCPOA in May 2018, President Donald Trump's policy of "maximum pressure" against Iran and the imposition of extensive sanctions, along with the uncertain prospect of nuclear negotiations to revive the JCPOA, have reintroduced severe restrictions on Iran's oil and gas production and export. Simultaneously, Western sanctions against Russia following its invasion of Ukraine and Russia's turn towards the Asian oil and gas markets have made swapping oil and gas with Iran an attractive prospect for Moscow. Thus, the National Iranian Oil Company (NIOC) and Gazprom signed a historic US$ 40 billion deal for joint investment in oil and gas projects on July 2022. In the continuation of this process, during a meeting in Moscow with Iranian Oil Minister Javad Owji, Russian Deputy Prime Minister Alexander Novak said, "talks are underway with Iran on plans for oil and gas swap deals as the two countries eye closer cooperation to counter the foreign sanctions against their energy exports."
Views in Iran differ regarding the oil and gas swap with Russia. Defenders and supporters believe that by buying this gas with Russian discounts and using it in the northern provinces, Iran can export its gas directly from extraction sites in the south at a "higher price" to neighbors such as Pakistan, Oman, Iraq and Turkey, instead of transferring it to the north. Mohammad Sadeq Jokar, head of the International Energy Studies Institute in Tehran, believes that "this is a key opportunity for the Islamic Republic to receive this gas via the most operational route from Turkmenistan. By reversing the Central Asia – Center gas pipeline system that used to connect Turkmenistan's gas to Russia, Iran can use the capacity of 30 to 50 bcm of its transfer from Turkmenistan, of which only 5.5 bcm is currently active. Iran also has two pipelines that can deliver gas from Turkmenistan with a final capacity of 20 bcm."
On the other hand, opponents and critics believe that the significant reduction in prices of Russian oil and gas has actually attracted Iran's traditional customers, especially China and India. The same development is visible in the steel sector, as Russia has won part of Iran's steel export market by offering lower prices. Thus, if negotiations to revive the JCPOA are concluded and Iran is allowed to increase its oil and gas exports, Iran will in practice have lost an important part of its export market. According to Gholam Hossein Hassantash, energy expert and former director of the Center for International Energy Studies in Tehran, the gas swap with Russia "has no logic or economic justification. Iran consumes an average of 800 to 900 mcm of gas daily, and there is a shortage of 55 mcm per day in winter. Therefore, 20 bcm of gas imported from Russia is not a large volume."
The cooperation of Kazakhstan, Turkmenistan and Azerbaijan in the Iran-Russia oil and gas swap project is key to its feasibility. Despite the sanctions against Russia and Iran, it is currently possible for third countries in Central Asia and the Caucasus to engage with the planned swaps. U.S. sanctions against Iran during Joe Biden's administration do not have the intensity of maximum pressure as was the case under Trump. Therefore, only if the negotiation process to revive the JCPOA fails in such a way that Iran's nuclear case once again falls under the seventh chapter of the UN Charter, we can expect the suspension of Azerbaijan's, Kazakhstan's and Turkmenistan's cooperation in the oil and gas swaps.
CONCLUSIONS: Before its full invasion of Ukraine, Russia exported five million barrels of crude oil and 2.8 million barrels of condensates, gas liquids and petroleum products daily. This is equivalent to seven percent of the world's energy market. However, 65 percent of Russia's oil and gas exports went to Europe and the U.S., and Asian markets did not constitute a significant share of Russia's energy market. For example, India received only three percent of its oil imports from Russia in 2021, while China, the world's largest oil importer, received only 15 percent from Russia. This situation has changed significantly during the war in Ukraine and the massive Western sanctions against Russia. The surplus of Russian hydrocarbon resources has reached 270 mcm of gas, 2 million barrels of oil and 1 million barrels of petroleum products per day. In these circumstances, attractive Russian oil discounts have induced India and China to increase oil imports from Russia. India's oil purchases from Russia more than doubled in 2022 compared to the previous year, while Russia became China's top oil supplier.
The recent agreements between Tehran and Moscow on oil and gas swaps is another sign of Russia's turn towards the Asian oil and gas markets as well as closer relations between Russia and Iran as an effect of the war. The agreements are all the more important since unlike China and India, Iran is not an importer of oil and gas; it ranks second in the world in terms of natural gas reserves and fourth in proven crude oil reserves. Indeed, sanctions against the two states are seemingly the most important factor in Tehran's and Moscow's decision to swap oil and gas. Previous experiences, including "oil and food swaps" before the JCPOA, have shown that if one of the parties is relieved of sanctions and can access export markets, oil and gas swap agreements lose their logic and economic justification. Should the current sanctions regimes change, the agreements between Tehran and Moscow could face a similar fate.
Vali Kaleji is Ph.D. in Regional Studies, Central Asia and Caucasian Studies, in Tehran, Iran. He has published numerous analytical articles on Eurasian issues at the Jamestown Foundation's Eurasia Daily Monitor, the American Foreign Policy Council's Central Asia-Caucasus Institute, The Middle East Institute and the Valdai Club. He can be reached at This email address is being protected from spambots. You need JavaScript enabled to view it. .